Snooki's Electric Blue Eyes!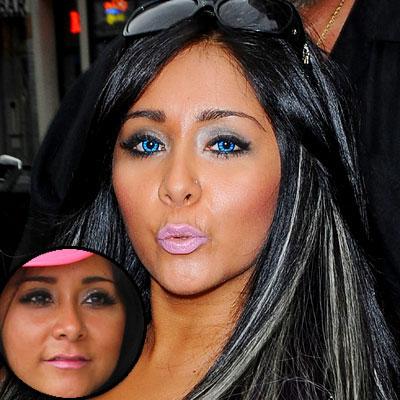 Wow!
Maybe Nicole "Snooki" Polizzi has been listening to Elton John's song Blue Eyes a little too much.
In any event, Jersey Shore's most outrageous Guidette showed off her electric blue eyes Tuesday as she left a hair salon in New York in anticipation of her appearance on Good Morning America on Wednesday.
Snooki's real eye color is brown, but she regularly wears different colored contact lenses to change her look.
Article continues below advertisement