Simon Cowell Opens Up About Cheryl Cole 'X Factor' Firing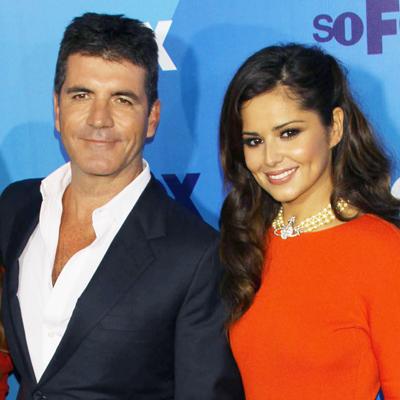 Simon Cowell has finally talked about what really happened with Cheryl Cole and The X Factor. The Brit singer was a judge on The X Factor in the UK and Cowell, who produces the show, hired her for the same role on his new U.S. version.
She was yanked after the auditions in just two U.S. cities, and the rumor mill went wild with scenarios on what had gone down.
"After two cities, I offered her the job back in the UK, which initially she accepted. And then unfortunately when it went public the negotiations fell apart," Cowell explained on Saturday, adding that he thought Cole would be "more comfortable doing the UK show than the American show."
Article continues below advertisement
But when she turned that down, and was essentially unemployed, Cowell said he then offered her a "chance to come back to America.
"For certain reasons, she decided not to. And that's why it ended up the way it is," he said.
Cole had been hired to be a judge along with Paula Abdul, L.A. Reid, and Cowell, with Nicole Scherzinger and Brit Steve Jones co-hosting. Once Cole was off the judges table, Cowell moved Scherzinger to that seat, and says she's been a "revelation" in the role.
As for his old friend Cole, Cowell admitted, "I am sorry for the way it worked out as we were incredibly close. She is still grumpy with me."
The X Factor premieres on Fox September 21.
RELATED STORIES: