Russell Armstrong's Nephew: Suicide 'The Last Thing We Saw Coming'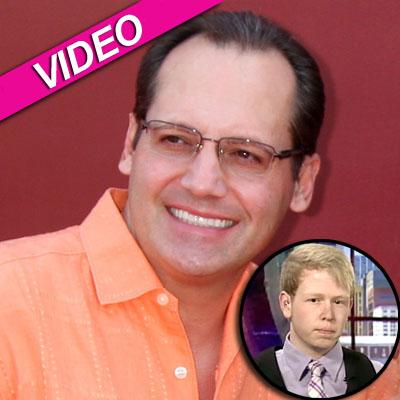 In the wake of Real Housewives of Beverly Hills star Russell Armstrong's shocking suicide, his nephew Austin Kelsoe appeared on Good Morning America via satellite from Houston Thursday, and said his "family is still in shock from everything.
"It was the last thing we saw coming."
Kelsoe said he didn't feel the reality show was directly to blame for causing the 47-year-old, an investment banker and venture capitalist, to hang himself at his Los Angeles home; his body was discovered Monday.
Article continues below advertisement
"I think there were other factors to blame for his depression ... his marriage .. I think the show could have been one of those factors, but I don't think the suicide was because of the show."
Kelsoe said his last communications with Armstrong were via text message a few weeks back, one of which his uncle confirmed he was getting a divorce from wife Taylor.
He added that while much has been made of Armstrong's temper, he didn't feel his uncle was the hothead some have made him out to be: "I think it was a natural state of anger he'd get in, like everybody else does."
Watch the video on RadarOnline.com
Moving forward, Kelsoe said, the show should go on without capitalizing on the morbid curiosity surrounding his late uncle.
"In my personal opinion, Bravo should take the high road ... I think Russell should be edited out in respect to Taylor and the family."
Stay with RadarOnline.com for more info on this story as it breaks.