Real Housewives of New Jersey Star Melissa Gorga Debuts First Single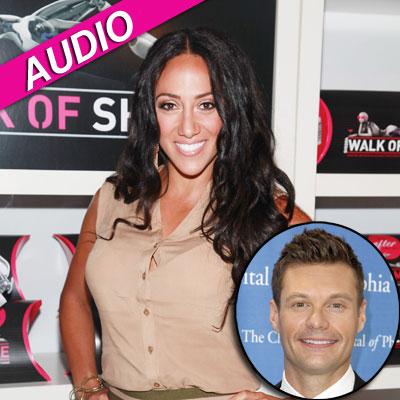 If her television career doesn't pan out, Melissa Gorga can fall back on her music talents.
The Real Housewives of New Jersey star debuted her debut single, On Display, on Ryan Seacrest's radio show Friday morning.
Gorga isn't the first Bravo Housewife to try her hand in the music industry, but the sassy New Jersey native believes that her new single will stand out from the pack.
"I think they all have wonderful songs," Melissa said diplomatically on the On Air with Ryan Seacrest 102.7 KIIS FM show, and went on the say:
Article continues below advertisement
"I think it's a little different though. I just think that everyone is going to be pleasantly surprised. It's good, I like it. That was my first, as they go on they get better and better and better. The ballad is ridiculous," she boasted.
Melissa co-wrote the song with producers Soul Diggazz, who have worked with big-name musical talents Beyonce, Missy Elliot, Mary J. Blige, Bow Wow, and most recently Kelly Rowland.
The lyrics to On Display, which had it's world premiere on Seacrest's show, reflect Gorga's reality TV background.
"I can feel the weight of the world pushing down on me...Got me feeling all these feelings and it's driving me insane. Paparazzi watching me do my thing," she sings in the first verse.
The chorus emphasizes the pressure of life in the spotlight: "Cause I'm on display, on display, on display, Each and every day, every day, every day. Everybody's waiting on me to fall. Everybody's waiting on me to crawl but they can keep on."