Exclusive
Pete Wentz Has A 'Shady Incident' At Swag Suite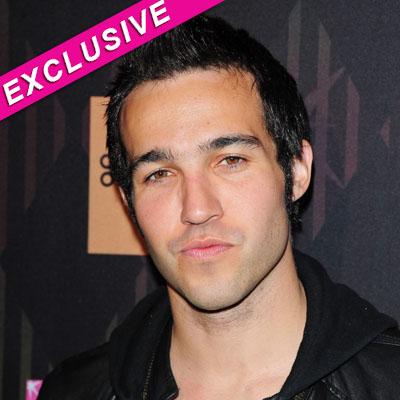 Pete Wentz performed a serious swag no-no at an MTV VMAs event over the weekend, when he walked away with over $1,600 worth of free sunglasses, and RadarOnline.com has an exclusive eyewitness report of the shady incident!
Ashlee Simpson's ex-hubby had just finished walking the red carpet at Perez Hilton's One Night in Los Angeles event where he was performing a set, when a representative from event sponsors Carrera sunglasses approached the former Fall Out Boy in hopes of gifting him a single pair of their stylish (and pricey!!) shades.
Article continues below advertisement
Bringing several options for the pop star to try on, she walked up to Pete with ten pairs of the glasses in her hands and, according to an eyewitness, he abruptly asked her: "These are gifts, right?"
But, before the rep could respond, Pete grabbed all of the pairs of glasses from her and dropped them into the bag!
Caught off guard, the rep attempted to politely correct the mix-up.
"Well, we should probably see what works for you before we assume," she said to him.