REPORT: Nurses Visited Home Of Caged And Raped Woman For Years, Never Reported Abuse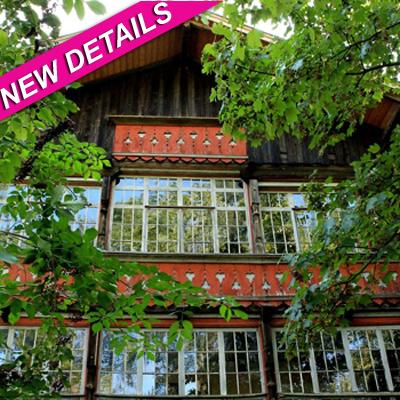 Nurses treating their mother visited the home of two sisters for a decade, apparently unaware that the women were allegedly being caged, raped and tortured by their father.
The revelation is shockingly similar to what occurred at the home of Phillip Garrido, who held kidnap victim Jaycee Dugard captive at his California home for 18 years, even while probation officers -- he was a registered sex offender -- regularly visited his property.
Article continues below advertisement
In the case of Gottfried Wagner, the 80-year-old Austrian man who has been arrested for raping and torturing his two mentally challenged daughters for a stunning 41 years, nurses visited the home regularly from 1998 to 2008 to care for Wagner's ailing wife Berta. Berta was also allegedly raped and brutalized by her husband.
Following Berta's death, yet another nurse, a specialist in disability issues, visited the home several times because one of the daughters was having trouble walking, reports The Sunday Herald.
Neighbors of the house of torture in the tiny Austrian town of St Peter am Hart, most famously known as the birthplace of Adolph Hitler, have said they never noticed anything unusual at the property, although it was nicknamed by locals as The Witches House.
Christine Wagner, 53, and Erika Wagner, 42, are now in residential care and being given psychiatric treatment.
Their father has reportedly denied the allegations against him.