Melanie Griffith Smokes…On A Power Walk!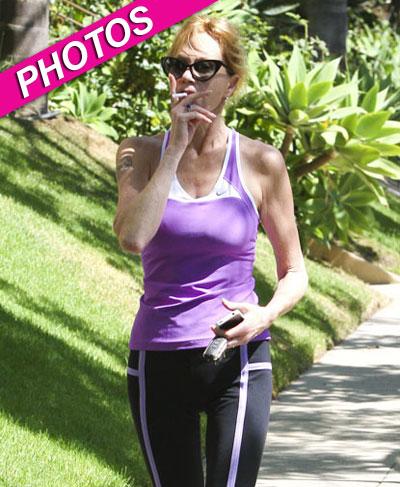 Melanie Griffith apparently likes a little nicotine with her cardio.
The Working Girl star was snapped Monday puffing on a cigarette while taking a power walk, blending good and not-so-good habits all in one fell swoop.
The 53-year-old beauty, who's married to hunky Antonio Banderas, wore a purple top and exercise pants on the sweltering summer outing.
Fun fact: Melanie was nominated for an Academy Award for her performance in 1988's Working Girl, though it was Jodie Foster who took home the statuette for her role in The Accused.
Article continues below advertisement