Lady Gaga: 'I'd Rather Die Than Not Make Music'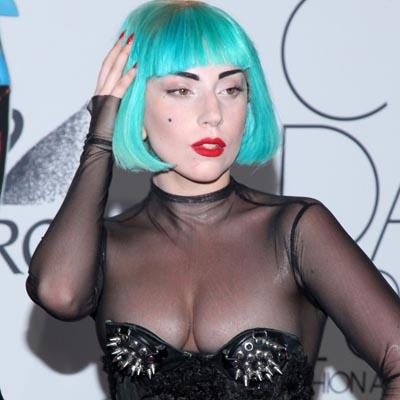 Give her music -- or give her death.
Lady Gaga, speaking with Asia's Star TV, says she'd always be prepared to sacrifice love for music, as she'd die if she wasn't able to practice her craft, entertaining millions of "Little Monsters" in the process.
The multi-Platinum pop superstar, asked whether she would pick fame or love if she could only have one, said, "I would choose my work.
"I would die without it and I could never be reborn ... my biggest fear is missing out on a creative idea because of a lack of time."
Article continues below advertisement
The New York-born hitmaker, who's been in an on/off relationship with barman Luc Carl throughout her career, admitted she gets lonely while touring on the road, but thinks the raw emotion fuels her artistic jets.
"I'm supposed to be lonely, I am an artist," The Edge of Glory singer said. "We wallow in loneliness and solitude our whole lives in search of the answer to hundreds and millions of questions that run through my mind.
"Yes, I'm lonely. But I'm married to my loneliness."
Gaga will have plenty of company when she opens this year's VMAs, where she's up for four awards: Best Female Video and Best Video With a Message for Born This Way; and Best Art Direction and Best Choreography for Judas.
The MTV Video Music Awards will be broadcast on MTV and MTV.com from Los Angeles' Nokia Theater on Sunday, August 28 at 9/8c.
RELATED STORIES: