Exclusive
Kings Of Leon Are Not Splitting — Will Be 'Back Better Than Ever!'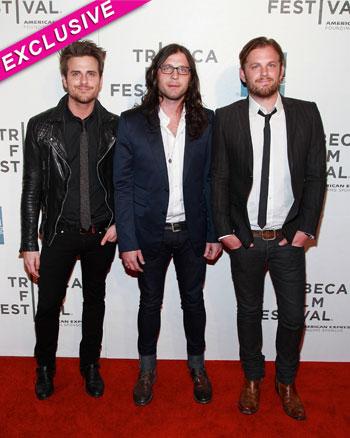 Kings of Leon are not breaking-up and will be back better than ever, the mom of three of the band members has revealed to Star Magazine.
Betty Ann Murphy has come out in defense of her sons Caleb, Nathan and Jared Followill, saying the trio -- along with cousin Matthew -- have no plans to split.
It has been rumored the hugely successful band was in meltdown when the Kings canceled the remainder of their summer tour after its lead singer, Caleb walked off stage mid-performance.
Article continues below advertisement
Caleb's walkout prompted a massive backlash from fans and led to conjecture that the singer was suffering from drug and alcohol abuse issues.
However, his mother Betty Ann told Star that her son was not headed to rehab but rather was having a much-needed rest.
"It's not the end of the band," Betty Ann tells the magazine. "Sometimes they all drink more than they should -- they're young men and go on a binge.