Exclusive
Kim Kardashian Wedding Causes Chaos At Santa Barbara Four Seasons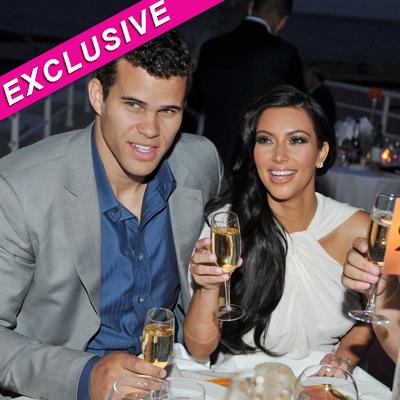 Santa Barbara locals may be the only people not excited about Kim Kardashian's wedding.
The drama and crowds the Keeping Up with the Kardashians star's wedding have brought to their quiet beach city have caused turmoil, RadarOnline.com is exclusively reporting.
Another bride-to-be was even left hysterical and in tears tonight after security blocked her from attending her own pre-wedding party!
Article continues below advertisement
The Kardashians have been spotted staying at the Four Seasons Biltmore in Santa Barbara, which is near the Montecito estate where Kim is scheduled to have her wedding. Camera crews, security and guests for the televised wedding have taken over the hotel. Their presence has inconvenienced locals, the staff and other guests – including another bride scheduled to actually have her wedding at the Four Seasons on Saturday, unlike Kim.
"My good friend is paying a fortune to have her wedding here tomorrow and she was not even allowed in the bar where her whole wedding party was having a party!" according to a friend of the bride.
"She tried to get into the bar where her wedding is taking place tomorrow and she was blocked by security because Kris Humphries had just walked in. A bunch of bodyguards blocked her from coming in and she ran up to her room in tears!
Article continues below advertisement
"At first, as a wedding guest, we all thought it was cool that the Kardashians and all these celebs are here, but now we realize it's just ruining our friend's wedding! It's not cool at all. This is not right, and something needs to be done about this. I know our other friends were complaining to the Four Seasons general manager trying to get the bride in the bar to hang out with us, but as of now, she is still in her room crying."
A local businessman was just as outraged when his wife couldn't get back into the bar after momentarily leaving to go to the bathroom.
The fury trickled down even to the local cab drivers. "I was trying to pull out of the Four Seasons, and Rob, Scott and Kris were all just standing in the middle of the driveway blocking cars from going in and out," one driver told us. "They wouldn't move out of the way for the cabs! I yelled, 'excuse me, move!' The valet girl had to come down to get them out of the way. Scott was wearing pink pants."
Article continues below advertisement
The groom-to-be Kris Humphries didn't let all the commotion stand in the way of having a great night before his wedding.
Khloe Kardashian Puts The Rumors To Rest -- Kim's Booty Is Real!
He walked into the Four Seasons bar Friday night with his entourage including Scott Disick, Rob Kardashian, a camera crew in tow. The female bar-goers were giddy over his arrival. They screamed and shouted at him. Several girls reached out and touched him as he strolled by and he ate it all up. Kris talked, smiled, laughed and even signed autographs for the women who approached him. He only stayed for about a half hour before telling people they were going to head to another destination.
Khloe Kardashian and Lamar Odom checked into the Four Seasons in Santa Barbara Friday afternoon. "Lamar was really nice – he's so tall!" a hotel staffer reveals. "They looked really happy --- they seemed excited for the wedding to start!"
Greta Van Susteren was also spotted at the Four Seasons Friday and is due to attend the wedding as a guest.
RELATED STORIES: