Justin Theroux -- That's Shoe Biz!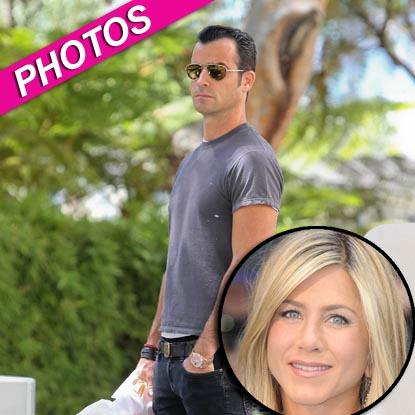 It must be very odd to be Justin Theroux these days. One minute, you're a working actor -- doing well, but under the RadarOnline.com -- then, your every move becomes a photo-op!
That being the case, Jennifer Aniston's new guy stopped by Niketown in Beverly Hills Thursday to pick up a new pair of running shoes -- and paps snapped away.
Aniston, 42, and Theroux, 40, met on the set of Wanderlust, and have been inseparable for the last several months. As RadarOnline.com previously reported, they are already looking for a house to share in Hollywood.
Article continues below advertisement
Either way, her boyfriend Justin Theroux has lucked-out and is now the proud owner of a $12,000 vintage leather jacket that was once owned by James Dean, according to ShowBizSpy.com.
The jacket was a present from the Horrible Bosses star for Theroux's 40th birthday, and while it is a very generous gift for someone that you've only been dating since May, Aniston has a net worth of $110 million according to Forbes magazine so she can certainly afford it.