Jenna Jameson & Tito Ortiz Show Off Their Hot Bods In Miami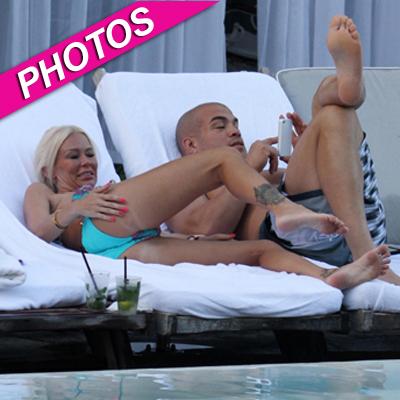 Sporting the tiniest of bikinis, Jenna Jameson was spotted relaxing with her boyfriend Tito Ortiz poolside at the Fontainebleau hotel in Miami Beach.
Tito may have needed to get away. He took a pounding defeat from Rashad Evans in last weekend's UFC 133 bout.
Jenna, the porn star turned best-selling author and multimillionaire businesswoman, and Tito are the parents of two-year-old twins.
Article continues below advertisement