Halle Berry And Daughter Nahla Go Fly A Kite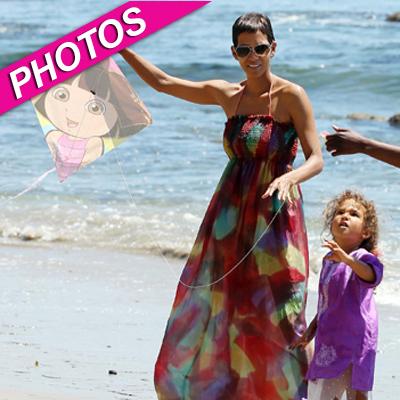 Halle Berry and her too-cute-for-words daughter Nahla spent Saturday afternoon on the beach in Malibu, and it was all about getting the little girl's Hello Kitty kite airborne.
Halle, 45, and Nahla, 3, weren't the most successful in their kite-flying, but that didn't stop the two from laughing and enjoying the surf and sand on this late summer day.
Nahla will be traveling with her mom to Glasgow, Scotland next month where she'll start shooting Cloud Atlas with Tom Hanks and Natalie Portman.
Article continues below advertisement