Exclusive
Dr. Conrad Murray Wants Jury Sequestered In Michael Jackson Involuntary Manslaughter Trial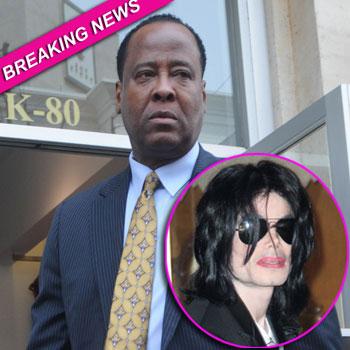 Article continues below advertisement
The court docs cite Casey Anthony's recent murder trial for the grounds of their motion. "The recent case of State of Florida v. Casey Anthony, which took place in Orange County Florida...demonstrated the danger that is created to a fair trial when basic information is managed for the purpose of entertainment and television ratings. Judge Belvin Perry, who presided over the Anthony trial, expressed dissatisfaction with the amount of media coverage."
Judge Michael Pastor had previously said that sequestering the jury might cost too much money, but the defense argues: "Although there is cost with ordering sequestration, it is comparatively minimal compared to to the costs that would be incurred by a retrial or new trial that would be required as a result as a result of jury contamination."
Dr. Murray says his right to a fair trial will be compromised if the jury isn't sequestered.
MORE ON:
Celebrity Justice
Article continues below advertisement
"The nature and extent of the publicity including the massive print and Internet media coverage of this case has been widespread and prejudicial to Dr. Murray. There is great danger that Dr. Murray will not be able to rely on a fair trial, if the jury is allowed access to this prejudicial coverage. Accordingly, Dr. Murray respectfully asks this Court for an order sequestering the jury, during the entire trial, including jury deliberations."