Casey Anthony Surrenders To Florida Corrections Officials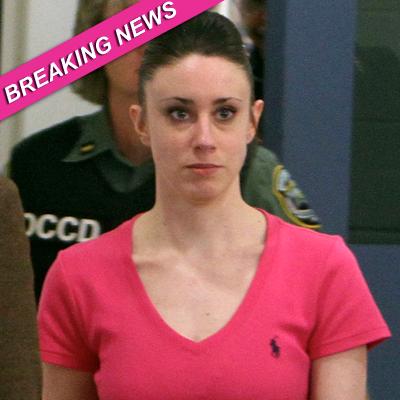 Casey Anthony has surrendered to the Florida Department of Corrections to begin serving a one-year probation term stemming from her 2010 check-fraud convictions, RadarOnline.com has learned.
In a statement, corrections officials said that Anthony reported for probation sometime Wednesday evening. No other details were immediately released by the department.
As RadarOnline.com previously reported, Anthony's appeal of her probation was denied earlier Wednesday and she was ordered to serve her one year of probation in Orlando, Florida.
Article continues below advertisement
Her legal team unsuccessfully argued that Anthony completed the terms of her probation while she sat in jail for nearly three years waiting to stand trial for the death of her 2-year-old daughter Caylee, which she was acquitted of last month.
The court ordered Casey to report to the Orlando Department of Corrections by noon on Friday, August 26 to begin serving her probation from the check fraud case.