Casey Anthony Ordered Back To Orlando By 10AM Thursday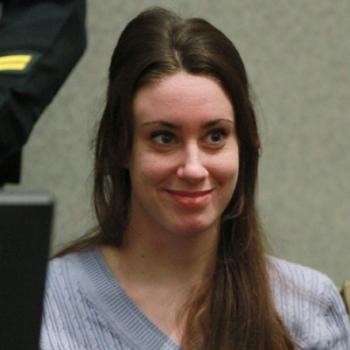 By Alexis Tereszcuk - RadarOnline.com Senior Reporter
UPDATE: Judge Belvin Perry has ruled that Casey Anthony does not have to report to the state probation office on Thursday. He will hold a hearing on the matter on Friday at 9 a.m. Casey is not required to attend the hearing.
Casey Anthony has been ordered to return to Orlando, Florida by 10 am on Thursday to report to the probation office, a state corrections official announced on Wednesday.
Article continues below advertisement
The original justice in the matter, Judge Stan Strickland, removed himself from the check-fraud case on Wednesday, one day after Anthony's defense team filed an emergency motion attempting to block her forced return to the Sunshine State.
Anthony, 25, was convicted of check-fraud charges and put on one year probation that Judge Strickland said he intended for her to serve when she was released from prison, not while she was in jail awaiting her trial.
The Florida Department of Corrections spokeswoman Gretl Plessinger said that they are going to enforce the judge's order and that Casey must report to the Orlando intake office by 10 am Thursday and will have to provide a specific address of where she will be living and this address will become public record. Casey will also be required to look for a job.
"We are prepared to begin supervising Casey Anthony on probation. She has not yet reported for probation and we do not yet have a time when she's going to report for probation. But we are still in contact with her attorneys and they have been very cooperative."
Article continues below advertisement
She said that if she does not appear by Thursday morning the court will be notified. "We're going to be treating her just as any other offender," Plessinger said according to the Orlando Sentinel.
When asked if there was a mistake made when Casey was told she could serve her probation in jail Plessigner said "The Department of Corrections made no mistake in this case."
Casey's lawyers filed a motion for an emergency hearing in the case citing death threats for Casey as one of the reasons she should not be required to return to Florida for the probation.