Ashton Kutcher To Play Internet Billionaire On Two And A Half Men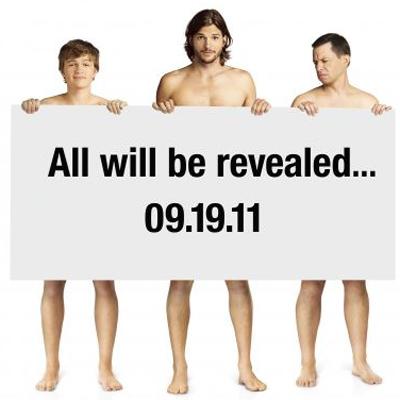 We're learning new details about Ashton Kutcher's new role in the reworked CBS hit sitcom Two and a Half Men.
On Wednesday, CBS bosses revealed that Kutcher will play Walden Schmidt, an internet billionaire with a "broken heart."
CBS President Nina Tassler dropped that nugget of information at Television Critics Association summer press tour on Wednesday morning.
As for reports that the season premiere will start with the funeral of Charlie Sheen's character (Charlie Harper), Tassler played coy, saying: "It's all about mystery in the marketing" and that you'd have to tune in to find out!"
Article continues below advertisement
Tassler also revealed that the season premiere will be a special two-parter. She wouldn't say if Kutcher's character was related in any way to any of the regulars on the show.
Two and a Half Men premieres September 19 on CBS – the same night that Comedy Central will air its star-studded roast of Sheen.
RELATED STORIES:
Ashton Kutcher And Victoria's Secret Model Steam Up New Ad Campaign
MORE ON:
Two and a Half Men