Exclusive
Toddlers & Tiaras Mom: 'MaKenzie Didn't Like Herself' After She Saw The Show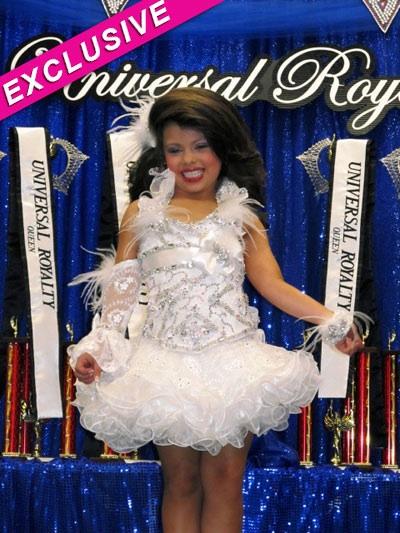 By Alexis Tereszcuk - Radar Senior Reporter
Diva alert!
Little MaKenzie, the breakout star of the hit TLC show Toddlers & Tiaras, may look like an over the top diva, but in an exclusive interview with RadarOnline.com her mother admits that watching the show with her daughter was an eye opening experience.
"After watching the first show with MaKenzie we took a little break from pageants," her mother Juana Myers revealed. "MaKenzie didn't like herself and it taught her you don't act that way."
Article continues below advertisement
The pageant queen, who at 5 years old stole the show even if she didn't win the biggest crown, captured the hearts of viewers with her sassy phrases and tantrums.
"I let her be herself," Juana said. "With the cameras following us I didn't want to discipline her so I let her throw her fits or cry things out. I would never spank her and she really knows not to do that stuff at home."
When MaKenzie didn't win anything in the season premiere of the show, her mother admitted she was heartbroken. "I cried watching it. I was so emotional, but MaKenzie really wasn't, she just watched it and had fun. She really liked Eden (her blonde competitor) a lot."
The tiny beauty queen is really following in her mama's footsteps. Juana said she started out in pageants when she was 18 months old and MaKenzie wears her old dresses and crowns for fun.
"She loves pageants and she loves school too, she can't wait to be in the first grade in the fall."
MaKenzie, who is in talks to help write a children's book about a spunky girl detective, like Harriet the Spy in glitz wear, is heading for her first national pageant her mom said.
Article continues below advertisement