Real Housewife Kyle Richards Returns To Acting In Lifetime Movie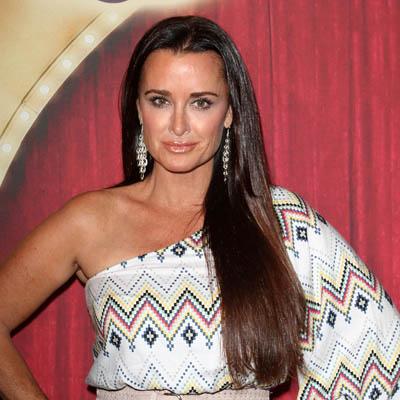 Real Housewives of Beverly Hills star Kyle Richards -- a former child actor -- is returning to acting in an upcoming Lifetime movie called Deadly Sibling Rivalry.
"Don't think too much into the title," she told E!, joking about her televised skirmishes with sister Kim.
The film co-stars sexy Buffy And The Vampire Slayer star Charisma Carpenter.
Richards began acting in 1975 and appeared in several episodes of the television series Little House on the Prairie playing Mr. Edward's adopted daughter, Alicia Sanderson Edwards. Her sister Kim also appeared on the series, playing Laura's friend with a bad limp, Olga.
Article continues below advertisement
She also appeared in the 70's on the big screen in the horror films The Car, Eaten Alive, and Halloween.
In 1980, she appeared opposite the legendary Bette Davis in the Disney children's horror film, The Watcher in the Woods, playing a terrorized young girl.
Most of her 1980s roles were minor. Her older sister Kim found greater success with roles on TV's Nanny and the Professor, and on the big screen in Disney's Escape to Witch Mountain and Return to Witch Mountain, among others.
As for Kyle's bread and butter, the Real Housewives of Beverly Hills, she said she's primed for the successful series' second go-round, despite how she felt she finished the first season on bad terms with some of her castmates.
"The reunion was absolutely torture: It's absolutely torture because you see things that the girls are saying that you never knew they said about you, and all of a sudden you're like, 'Wait a minute! I thought that we were friends? I thought we were OK?'"