Exclusive
Paris Hilton's Stalker - See His New Mug Shot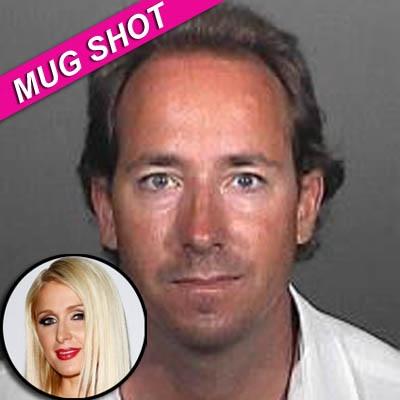 Article continues below advertisement
On Monday, Los Angeles County sheriff's deputies were called to Malibu after a witness claimed to have seen Rainford on the beach staring at Hilton's Malibu home.
An eyewitness told the Daily Mail that Rainford "was hanging around on the beach while Paris was inside."
"Someone recognized him as being the man who had given her trouble in the past, and the cops arrived pretty quickly. They checked him out and led him away, he was handcuffed and put into the police car.
Paris had been out on her balcony that day -- it was obvious she was in there."
It's the third Hilton-related run-in with the law Rainford's had this year: In January, the 36-year-old Los Angeles man pleaded no contest to trespassing charges at Hilton's Hollywood Hills home. He also pleaded no contest to battery in connection with his April attack on Waits and was released from custody after serving 24 days of a 227-day sentence.