Mike Tyson Films Reality TV Show In Michigan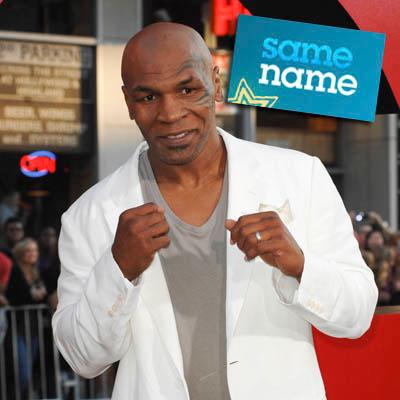 Boxer Mike Tyson may have just met his match -- in Mike Tyson, RN!
The former heavyweight champ recently came to West Michigan to swap places with another man who's also named Mike Tyson -- only this one's a nurse at a clinic in Grand Rapids.
It's all part of a brand new reality TV show for CBS called Same Name.
Tyson – the boxer - says he learned something about himself while on the job and says the experience helped him learn how to be a better person.
Article continues below advertisement
Local TV station Newschannel 3 was on hand for the taping of the new show and asked Tyson why he got involved in the project.
"I felt it was crazy," Tyson told the station, "and the more I kept associating with these kind of bizarre shows, like Funny or Die and all these things, I became somewhat used to making a fool of myself, it comes pretty natural."
VIDEO: Mike Tyson Breaks Down While Discussing Daughter's Death On Oprah