LIVE STREAM: Verdict Reached In Casey Anthony Trial – Watch It Here Live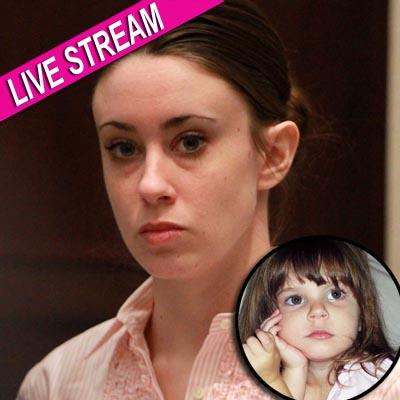 by RadarOnline.com Staff
UPDATE: In a stunning decision, Casey has been found not guilty of first degree murder. She was also found not guilty of aggravated child abuse and not guilty of aggravated manslaughter. She was found guilty of four counts giving false info to police officers.
The jury in the Casey Anthony murder trial has reached a verdict. It will be read at 2:15 pm ET , and RadarOnline.com is live streaming the annoucement.
Article continues below advertisement
The jury's decision was quick. The 12-person panel -- composed of 7 women and 5 men -- deliberated for only eleven hours over the course of 2 days. Never once during the jury's deliberations did they send out any notes, nor did they ask the judge any questions.
Anthony, 25, is charged with first-degree murder, aggravated child abuse, aggravated manslaughter of a child and four counts of lying to law enforcement.