Lindsay Lohan Celebrates The Nation's (And Her) Freedom With A Bang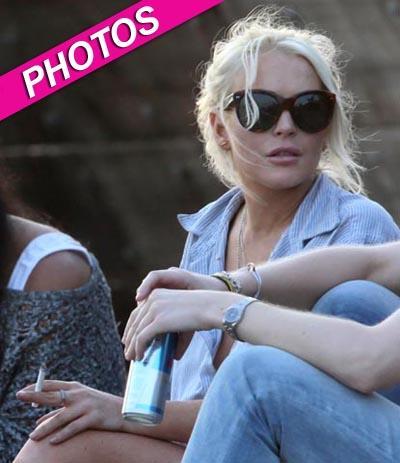 By Neil Woulfe - Radar News Director
Now that her house arrest is over, Lindsay Lohan was free to hit the beach with some pals in Malibu, CA. on the Fourth of July.
Lindsay -- who just marked her 25th birthday this past Saturday -- celebrated the nation's birthday Monday by catching a fireworks show.
Lindsay Celebrates The 4th – See The Photos
With her troubles hopefully behind her, the Mean Girls star has a lot to look forward to this year.
Article continues below advertisement
In the fall of 2011, production is scheduled to start on the highly-anticipated new bio-pic, Gotti: In The Shadow Of My Father, starring John Travolta.
Lindsay Lohan Arrives To Court
In the film, Lindsay will play Kim Gotti, wife of New York City mobster John Gotti, Jr.
Gotti: In The Shadow Of My Father hits theaters in 2013, and also stars Al Pacinco, Joe Pesci, Travolta's wife Kelly Preston and their daughter Ella Bleu. The film is directed by Barry Levinson, and if successful, will mark Lindsay's comeback to the big screen.