Justin Bieber Takes Girlfriend Selena Gomez Shopping On Her Birthday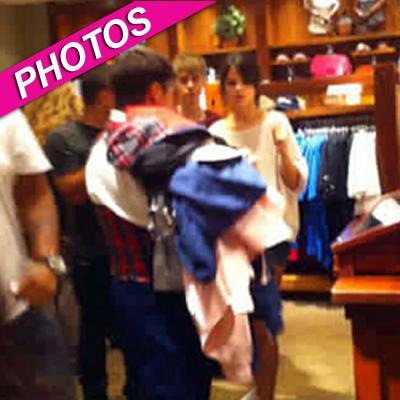 Where better for a Disney star and her tween heartthrob boyfriend to celebrate her birthday than the happiest place on earth?
Selena Gomez, who turned 19 on Friday, was treated to a fun day out at Disneyland by her beau Justin Bieber.
The young lovebirds were spotted browsing one of the park's many merchandise stores picking up various items.
The pair even had a staff member following them around ones of the stores, carrying all their selections.
Article continues below advertisement
Wizards of Waverly Place star Selena looked casual in a white shirt and cut-off jeans while Justin, 17, was equally as relaxed in shorts and a red T-shirt.
The couple has been almost inseparable since they began dating in February, with Selena helping Justin celebrate his own birthday back in March with a romantic dinner out in Los Angeles.
PHOTOS & VIDEO: Selena Gomez Stunning In Santa Monica
RELATED STORIES: