Sneaky Justin Bieber Tries To Slip Into Girlfriend Selena Gomez's Concert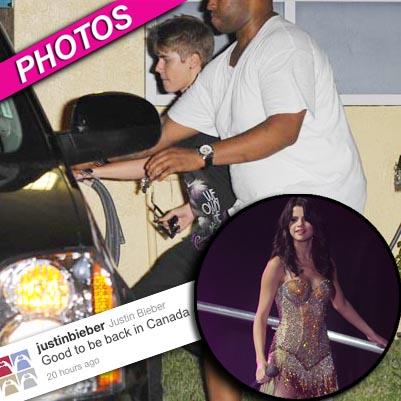 That Justin Bieber is one sneaky guy.
The Biebs possibly tried to trick his fans so he could slip unnoticed into girlfriend Selena Gomez's concert at Mizner Park Amphitheater in Boca Raton, Florida on Thursday night, so as not to overshadow her, get swarmed by legions of fans, or both.
Earlier in the day, the sly fox, 17, tweeted: "Good to be back in Canada," even though it's more than likely the teen idol was in the Sunshine State.
Article continues below advertisement