Jon Gosselin Makes A Pizza Run With His Kids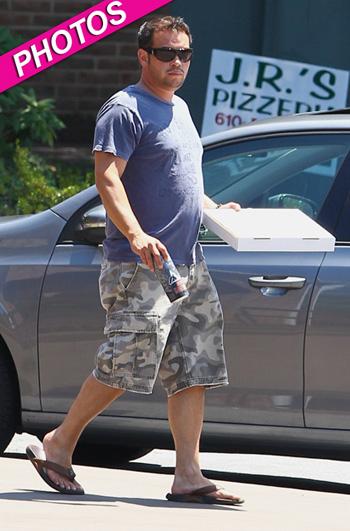 It's daddy weekend for the Gosselin kids.
Kate Gosselin's ex -- they've been divorced for 20 months -- has their eight children for the weekend, and RadarOnline.com has the pictures.
Accompanied by his longtime girlfriend Ellen Ross, Jon and the kids stopped by their favorite pizza joint for take-out before going back to their apartment.
Now that things have calmed between Jon and his Kate Plus 8 former wife, "the kids enjoy spending time with him," she says.
Article continues below advertisement