Exclusive
Have No Doubt -- Kate Gosselin Does NOT Like Messes!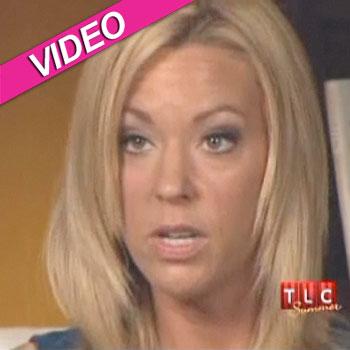 - RadarOnline.com Senior Reporter
Even with eight little ones running amok, reality mom Kate Gosselin likes her house just so, and she never takes a break, not even when she's baking with the kids!
In this sneak peek video of the upcoming episode of Kate Plus 8 obtained by RadarOnline.com, Kate keeps the kids firmly in check even while baking treats for the local dialysis center patients.
"If it turns into a mess you're instantly done," Kate tells her boisterous brood. "I'm not into messes and you know that."
Article continues below advertisement
"If you spill sugar you will get down and pick up every granular and you know I mean that," she says to the kids. "The only excuse for messes is carelessness."
After making blueberrry cinnamon muffins, brownies and cookies Kate is asked if it is fair to say that she doesn't like messes. "Is it fair to say the sky is blue on a sunny day?" She replies... in case anyone was still wondering!
Check out Kate Plus 8 Monday on TLC at 10/9c.