Jennifer Aniston Moving In With Justin Theroux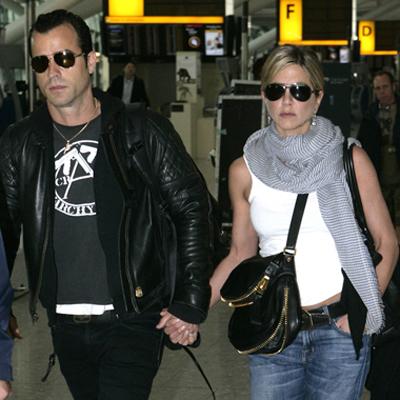 Jennifer Aniston and Justin Theroux are house hunting for a place to call their own.
"They are looking for a new house to move into together," a source told People. Their search is focused on the greater L.A. area.
Jennifer and Justin met on the set of Wanderlust last year, and began openly dating this spring after the film wrapped.
Aniston is currently homeless in L.A. The sale of her famous Zen-influenced mansion -- the one she bought and then spent two years renovating -- reportedly closes at the end of the month. She still owns her pre-Brad Pitt house in the Hollywood Hills, but leases that out.
Article continues below advertisement
She also owns a newly-purchased one bedroom apartment in New York City's West Village but she jokingly said it is "about as big as a table" during a recent appearance on Live with Regis & Kelly, and she has it totally ripped about for renovation.
Justin, a successful writer as well as an actor, has is own place in the Big Apple.
Their romance has already moved to the level where Jen has introduced Justin to her actor dad John Aniston.