Gene Simmons Proposes To Shannon Tweed - Finally!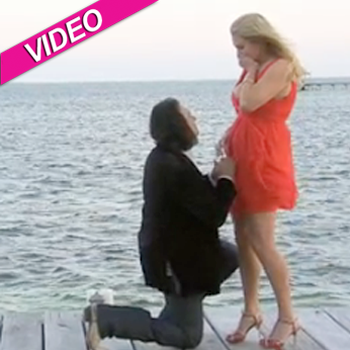 By Cliff Renfrew - RadarOnline.com Reporter
Legendary hellraiser Gene Simmons finally asked his girlfriend Shannon Tweed to marry him.
The Kiss bass guitar player – who has been with Tweed for 28 years – was seen getting down on one knee and proposing to her on his hit reality show Gene Simmons' Family Jewels season finale, which aired Tuesday night on A&E.
Viewers were left wondering if the former model said 'yes' to the performer who is the father of her two children.
Article continues below advertisement
They watched Gene romantically tell her: "I come with so much baggage, but you're the only friend I've got. You're the only one I love …and you're the only one I ever will love.
"I've never said those words to anybody. And I don't ever want to…funny, I used to watch movies where they say I can't live without you, but for me it's true."
In reality, the actual proposal took place months ago and the pair has looked less than loving during recent interviews to promote the show.