Toddlers & Tiaras Sneak Peek - Paisley Loves Her Boogers!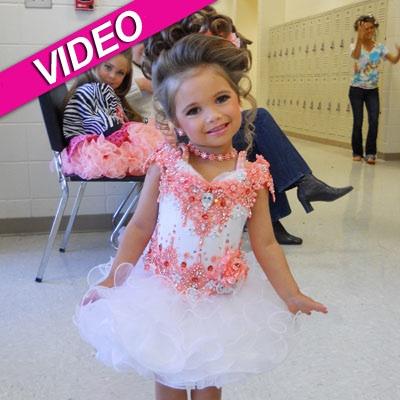 - Radar Senior Reporter
Even little beauty queens act like regular kids, and in the upcoming episode of Toddlers & Tiaras you'll get to see one little girl not exactly acting like a lady.
Two-year-old Paisley is as cute as a button, but much to the chagrin of her mother, she has "snack" that is pretty gross - her booger!
In the sneak peek of the hit show little Paisley defies her mother's orders not to pick her nose and even eats her booger while at gymnastics practice.
Article continues below advertisement
"Don't do that! Don't pick your nose! Eww it is nasty, please don't do that it is nasty," her mother begged her.
Paisley didn't listen and her mother joked "She's having lunch! She probably won't be ready for a snack for a while."
Check out the all-new episode of TLC's Toddlers & Tiaras Wednesday at 10 p.m.
RELATED STORIES:
Toddlers & Tiaras Mom: 'MaKenzie Didn't Like Herself' After She Saw The Show