Donald Trump Announces Granddaughter's Name - It's Arabella Rose!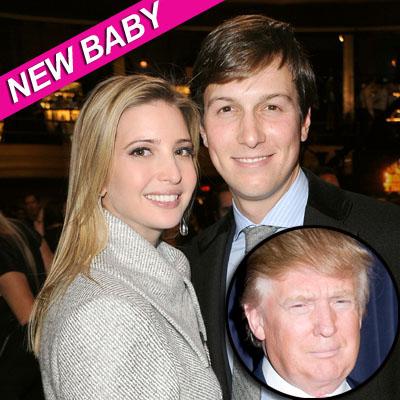 by RadarOnline.com Staff
Donald Trump let the cat out of the bag!
Appearing Monday on Fox & Friends, Trump revealed the name of his new granddaughter – it's Arabella Rose!
"I just left the hospital and the baby is beautiful. Ivanka's doing great," Donald said on the program. "Arabella, a very exotic name. Arabella Rose is the baby's name -- I just found that out by the way."
As RadarOnline.com previously reported, Trump's daughter Ivanka, 29, gave birth Sunday to her first child -- a little girl, but neither she, nor hubby Jared Kushner announced the baby's name.
Article continues below advertisement
Shortly after her dad's appearance on Fox, Ivanka, tweeted: "Jared and I are having so much fun playing with our daughter! Arabella Rose is beyond adorable. She's truly a blessing."
This is Trump's third grandchild.
RELATED STORIES: