Exclusive
Denise Richards Takes New Daughter Out For First Time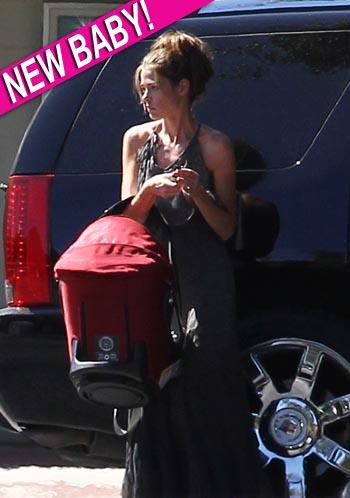 Denise Richards ventured out with her new daughter for the first time on Saturday.
On Wednesday, Denise announced that she's adopted a baby, who she named Eloise Joni, and today she took her out while running errands with big sisters Lola and Sam.
Charlie Sheen is dad to Denise's older girls.
Denise, 40, named the newest member of her family after her mother who died of cancer in 2007.
The actress and reality star is also about to release her autobiography, The Real Girl Next Door. It will hit bookstores July 27.
Article continues below advertisement