Exclusive
Jasmine Waltz Denies She Shopped Tape To Vivid — Accuses Them Of Seeking Publicity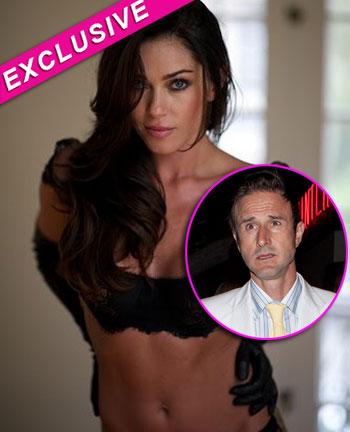 - Radar Senior Reporter
David Arquette's ex-mistress Jasmine Waltz is slamming reports that she shopped her now released sex tape to Vivid Video a year ago, calling the accusations "impossible."
Furthermore she accuses the adult entertainment company of using her name just to garner publicity, as they did, she alleges with Casey Anthony.
"Vivid offered Casey Anthony a sex tape deal just to get their name in the news- I'm sure he's not happy that it's not his company selling the tape but there's no need to lie. I NEVER shopped a video around to anyone!!!" Jasmine exclusively told RadarOnline.com. "It seems he would say just about anything to get his company publicity."
Article continues below advertisement
Jasmine, 31, insisted that she did not sign a contract with the company a year ago. "I don't know why Vivid's reps would say this other than they want to be involved in all sex tape scandals…who could sign a contract and then it not be valid anyway. That's impossible."
However, as RadarOnline.com previously reported Waltz, who had an affair with Arquette after he separated from his wife of 11 years Courteney Cox, has agreed to allow the adult entertainment company Exquisite Films release the home made sex tape she shot for an ex-boyfriend.
The raunchy porn video is being sold for $39.95 and in the one minute trailer Jasmine shows off her killer body writhing around on a bed, getting frisky with a guy (whose face you never see) and pulling off her g-string panties.
The website touts the adult film: "As a current member of the Exquisite Films family, Extreme Comixxx enjoys being the top provider of hot comic book parody porn, and we are happy to be a part of the family with Exquisite Celebrity and their super sexy release of the Jasmine Waltz sex tape. Everyone at the office has been taking this home each night, and it's been tough to get them to bring it back."