Exclusive
Caylee Anthony's Possible Grandmother Hires O.J. Lawyer, Eyes Wrongful Death Suit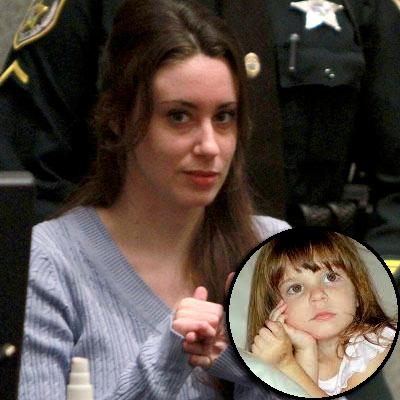 By Dylan Howard - Senior Executive Editor, Star magazine
Casey Anthony may not be off the hook yet – she still could face a possible wrongful death lawsuit being masterminded by the man who pinned a multi-million dollar judgment against O.J. Simpson.
After a jury acquitted Anthony of charges that she killed 2-year-old daughter Caylee, a famed celebrity lawyer has signed on to represent Donna MacLean, a Massachusetts woman who claims to be the tiny tot's lost grandmother.
Article continues below advertisement
"I have been instructed by my lawyer John Q. Kelly not to speak with the press anymore," MacLean, 47, of Rutland, Mass., told Star. "At this time, I'm listening to my legal advice."
It was Kelly who convinced a jury to find O.J. liable for the murders of his wife Nicole Brown Simpson and Ronald Goldman and won $33.5 million in punitive damages from the former football star turned actor.
He also represents the parents of missing teen Natalee Holloway, who vanished on the island of Aruba while on a high school graduation holiday.
"I've spoken to her and we are doing our due diligence," Kelly told Star.
When asked if she was considering filing a wrongful death lawsuit against Casey, MacLean told Star: "That's a question that I'm not prepared to answer, at this point."
Though MacLean's stunning claims are currently just hearsay, she is willing to substantiate her story with a lie detector test and DNA sample to prove she is indeed Caylee's grandmother.
Article continues below advertisement
What's more, she's also contacted the lawyer for George and Cindy Anthony, but to no avail.
Aside from wanting to know how Caylee died, the second biggest mystery in the Florida trial was the question of paternity: just who was the toddler's father?
MacLean says she believes her late son Michael fathered Caylee, based on a conversation she had with him in the summer of 2007.
Duggan, 24, died in a car accident that year in Falmouth with his sister Sarah, 18.
"He was living in Tennessee, working for a moving company when Caylee was conceived," MacLean told The Daily Beast in an interview. "He was traveling all over the region moving households of furniture."
Casey has never confirmed who Caylee's father is, but did publicly say he died in a car accident.
Casey's mother, Cindy Anthony, also backed the crash theory. Asked about paternity in 2008, she told a magazine reporter that "Caylee's father was in a terrible car accident," adding, "He is deceased."
Article continues below advertisement
According to MacLean, it had become "routine for Michael to visit Florida," according to his mother and his paternal grandparents had regularly taken him to visit friends who lived near Disney World in Orlando.
MacLean says during the visits she and her son always stayed in touch. In late summer of 2007 during a telephone call, "we were talking about the upcoming birth of my other son's baby boy," says MacLean.