Exclusive
Casey Anthony's New Life: What She Can Expect On The Outside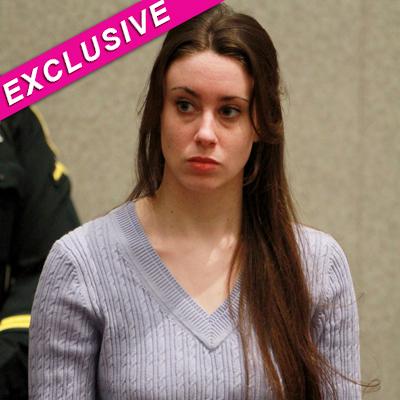 by Radar Staff
She's undoubtedly dreamed of sun drenched days on the beach and pampering at the spa, but as Casey Anthony prepares for her release from jail within the next week, what can she really expect from life on the outside?
Despite a controversial not guilty verdict that cleared her of charges of murdering her 2-year-old daughter, Caylee, Anthony is still guilty in the eyes of many.
She has been branded a compulsive liar and a heartless parent and officials now fear for her safety once released from the prison where she was held in protective custody to prevent her being attacked.
Article continues below advertisement
"I don't know how free she's going to be, but she's going to be out of a cage," said defense attorney Cheney Mason. "I doubt there's any place in the this country that she could walk the streets freely."
And another lawyer from her extensive legal team, Jose Baez, also expressed his fear that his client would not be safe.
"I am afraid for her," he told Barbara Walters shortly after his victory. "And I don't think it's fair."
Jailhouse letters written by Anthony to another inmate revealed her hopes for a normal life, but nothing could be further from the truth.
"Girl, I could use a day at Target myself," she wrote. "Just to walk around the store, to be a part of society. I want to go grocery shopping.
"Color on my toesies and acrylic nails - yes please. I want to embrace the many joys of being a lady."
Casey also wrote of her desire to have another baby and shared that she would like to adopt in the future - something that seems highly unlikely given the circumstances.
Article continues below advertisement
One thing is for sure though, gone are her days of pre-prison wild parties, drinking and drugs. Instead Anthony - who was convicted on four counts of lying to the police but will be released on July 13 due to time served - will be on strict probation.
And the likelihood of having her family to turn to is slim after the trial ripped them apart following shocking accusations that both her father, George and her brother Lee sexually abused her.