Brad Pitt Takes His Boys To The Set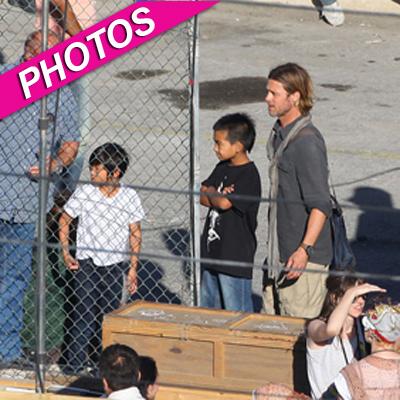 by RadarOnline.com Staff
We don't know if it was Take Your Sons To Work day, but Brad "The Dad" Pitt did just that on Saturday.
He had his older boys Maddox and Pax with him on the set of World War Z in Malta.
The entire Jolie-Pitt clan has been camped in Malta for the last several weeks while Brad shots the horror film about a ten-year war against zombies.
His next pic to hit theaters is Moneyball, opening in September.
Article continues below advertisement