Looks That Kill! Bikini Babes Who Have Played Murderers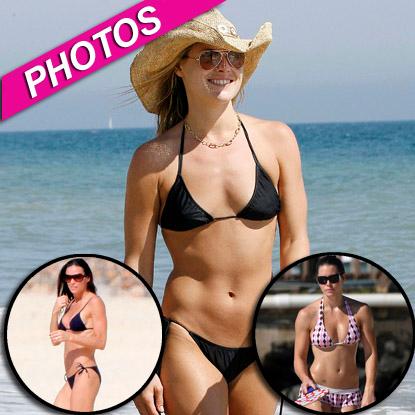 By Leah Ornstein - RadarOnline.com Style & Beauty Editor
Sexy seductresses can make the most unassuming killers! RadarOnline.com has photos of the 10 hottest bikini babes who have taken a walk on the dark side, committing murderous acts in big screen blockbusters and made for TV movies.
Drew Barrymore made a huge career move in 1992, shedding her good girl image in Poison Ivy. The hot-bodied blonde played a high school student who was willing to go to any lengths to infiltrate the life of one of her peers – even kill for it.
Article continues below advertisement
Salma Hayek, Juliette Lewis and Charlize Theron have all played serial killers – Charlize even won an Oscar for her shocking portrayal of real-life criminal Aileen Wuornos in Monster.
Megan Fox and Denise Richards both played sexy, high school students with homicide on the agenda in Jennifer's Body and Wild Things, while Hayden Panettiere portrayed Amanda Knox, the college student convicted of killing her roommate in Italy, in Amanda Knox: Murder on Trial in Italy.
What other sexy stars have played killers? Click here to find out.
RELATED GALLERIES: