Bachelorette Blog: Jesse Csincsak Weighs In On Ashley's Final Two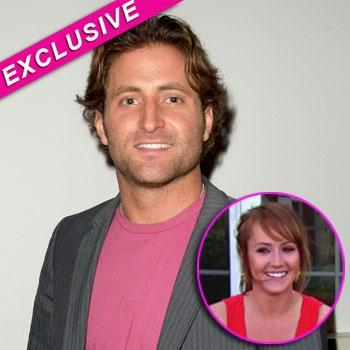 Former Bachelorette winner Jesse Csincsak is exclusively blogging for RadarOnline.com about the new season of ABC's The Bachelorette, starring Ashley Hebert. Here's his latest entry:
PHOTO: The Sexiest Bachelors & Bachelorettes -- Stripped Down!
Here we are back again for week 9 of ABC's The Bachelorette season 7 with Ashley Hebert. I'm Jesse Csincsak and I am here with my behind-the-scenes opinions about what I saw on last night's show. My opinions are simply based on my own experiences on the show and my thoughts on the characters from last night's episode. With that being said, here we go!
Article continues below advertisement
OK, so I am gonna try and keep this week's blog short and sweet because other than Constantine leaving early and Ryan P. continuing to have more dollars than cents, nothing super interesting really happened that we didn't already expect.
Ok, Ryan, Ryan, Ryan where do I even start? How could you let yourself get produced that badly? Don't you own and run a company with 600+ employees?
Again, like I said before, some people have more dollars than sense! Because ABC says jump and you say how high? You will probably get to be the next Bachelor in which they can call the Solar Panels of Passion!
Why is it that almost every season of The Bachelorette, some tool always gets convinced to come back on the show? Season 4 was Jeremy, Season 5 was Jake & Reid and didn't someone come back on season 6 too?
The Fantasy Suites: Keep in mind all of the guys are separated and the only time they see each other is from their hotel room windows watching eachother leave the hotel with Ashley on dates and at the rose ceremonies. Also keep in mind that the order that we see these dates is not necessarily the order they happened. That's the magic of editing! Also right now Ashley and her guy are having to sit at home and relive all of these dates which is also not easy to do!
Article continues below advertisement
Moving on to Ben: Wow that was a really nice boat, haha. I kind of feel like production is trying to build up Ben's edit in this episode You can tell that Ben is super into her but for some reason, I just feel like Ben & Ashley don't have the same spark that she has with JP. I am not saying she's not into him but I always feel like she is thinking about other things when she's with him?
Onto Constantine: I have nothing but RESPECT for Constantine & Mickey from this season. Both of these guys are as LEGIT as it gets in my book! It takes a huge man to tell a girl to her face in a respectful manner that you just don't wanna date her anymore! I think Constantine was a perfect gentleman as was Mickey and I got nothing but love for both of you! As much as you wanna hate on these guys for leaving, they were just being honest!
Ok, now onto J.P.: This J.P. edit is going in the same direction as day one they seem to be super in love -- need I say more? I am sure they will give us a J.P. scare in the weeks to come but I am sure all will turn out just fine.
The Rose Ceremony: J.P. & Ben are the only guys there and they get the roses. Ashley has the ceremony just to make sure they really want to be there and of course they do.