Exclusive
Bachelor Star Elizabeth Kitt Found Love - On Line!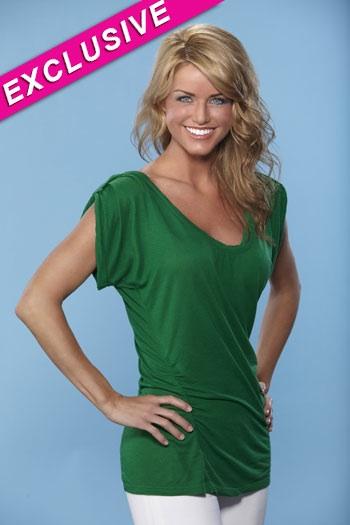 - RadarOnline.com Senior Reporter
After a crushing experience with playboy Jesse Kovacs on the hit show the Bachelor Pad, Elizabeth Kitt decided to take control of her love life and find a boyfriend online, and she found love!
Elizabeth, 31, joined Match.com at the insistence of her co-workers and after a record 200 dates she found the man of her dreams and Star Magazine has the exclusive details about her search for romance.
Article continues below advertisement
"I had such a painful experience on the Bachelor Pad. I left feeling insecure," Elizabeth admitted about the show where she was voted "worst boob job."
"It was a crazy process," she said of her dates, but "I met the man of my dreams and it was worth it."
Elizabeth said she almost didn't go on the date with Joshua Rowley, a 31-year-old TV producer from Venice, California.
"We both really knew it was right the moment we met but I had been on 200 dates and he had only been on one, so I told him to get out there a little and go on at least five dates."
Josh said he didn't know that Elizabeth was a reality TV star. "When I met her I had no idea who she was...then people came up and asked for her autograph."
Elizabeth said she forced Josh to go on five dates, which he did in one week and went back to Elizabeth afterwards.
"We had never even kissed because she said she never kissed on the first date," he admitted.
The two found love with Match.com and Elizabeth is now launching a blog for the site. "I didn't find love on the Bachelor but I did find love on Match.com."
Article continues below advertisement
"We are so honored to have played a role in Elizabeth and Josh's love story," a spokesperson for Match.com said. "Elizabeth found out what millions of Match.com members have already known, sometimes love is just a few clicks away."
Elizabeth is over the moon with Josh. "I am completely in love and he is so amazing," she gushed about her new guy.
RELATED STORIES:
The Bachelorette Ashley Hebert Doesn't Regret Hong Kong Reunion With Bad Boy Bentley