Arnold Schwarzenegger Takes A Birthday Bike Ride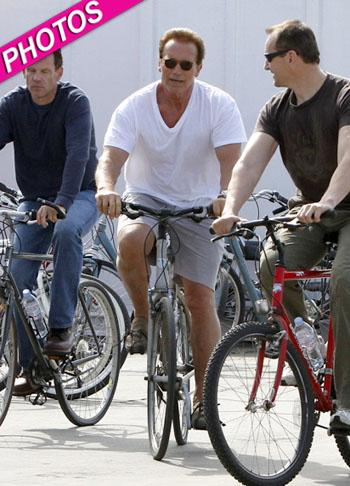 Arnold Schwarzenegger left his motorcycle at home and hit the mean streets of Santa Monica on his bike Saturday, his 64th birthday.
The former Governator, wearing a white T-shirt, rode with three of his buddies, all of whom are in his regular motorcycle posse.
Schwarzenegger and his estranged wife Maria Shriver are moving ahead on their divorce, and it should be finalized long before Arnold starts collecting Social Security next year.
Article continues below advertisement