Exclusive
EXCLUSIVE: Rep. Weiner Could Face Seven Years In Jail If Guilty Of Obscene Emails To Minor, Says Legal Expert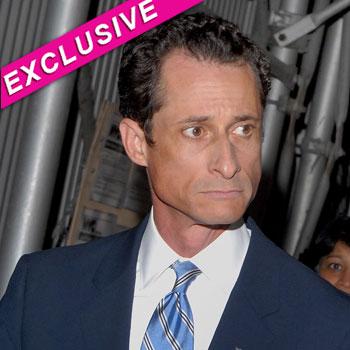 He's so far denied his exchanges with a 17-year-old high school student were sexually explicit, but if Anthony Weiner is proven to be lying again, he could face up to seven years behind bars, RadarOnline.com has learned.
The disgraced NY congressman has admitted sending messages to an underage girl, but details of their cyber chat have been kept private.
But if she - like so many others - was the recipient of sexual material he could be facing criminal charges.
Article continues below advertisement
"If the District Attorney decides to investigate Mr. Weiner over his messages to a minor, he could land in very hot water," said high powered New York attorney Todd Spodek from Spodek Law Firm.
"Under New York State law, Mr Weiner could face criminal prosecution for Dissemination of Indecent Material To Minors.
Spodek explained that if Weiner knowingly sent the sexual material and asked or persuaded the teenager to engage in sexual conduct he could be locked up for 2-7 years.
However even just sending her anything sexual could also see him put away too.
"For the second degree charge, one just has to send the communication, they do not have to invite or induce a minor to engage in sexual relations," he told RadarOnline.com.
"This is a Class E felony which can carry 1.5 to 4 years state prison, plus 3 to 10 post release supervision. Alternately, 5 year felony probation is available."
Article continues below advertisement
Police showed up to the girl's house in Delaware on Friday to question her over the 'direct online communications' she had with the politician.
The teenager - whose name was withheld - told reporters she was "doing ok".
Meanwhile, Weiner's rep announced at the weekend that the disgraced congressman was taking a leave of absence to "seek treatment" for his issues.
RELATED STORIES:
Congressman Weiner Can't Say 'With Certitude' That Lewd Photo Isn't Of Him