VIDEO: 'Friday' Singer Rebecca Black Makes Cameo In Katy Perry's New Video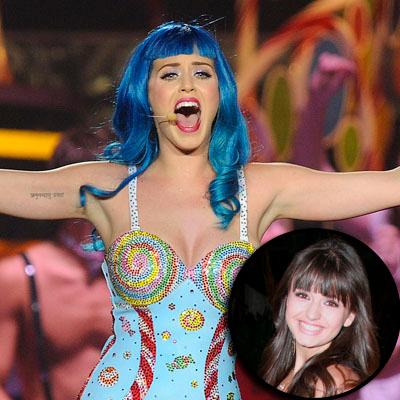 by RadarOnline.com Staff
Looks like Rebecca Black is one step closer to musical redemption.
The 13-year-old California-born singer, whose song Friday made her an internet sensation (and one of the most ridiculed singers of all time), makes a surprise cameo in Katy Perry's new music video, Last Friday Night (T.G.I.F.).
The Teenage Dream singer has released a brief teaser for the video, in which her super nerdy alter ego, Kathy Beth Terry, attends a crazy house party.
Article continues below advertisement
Watch the video on RadarOnline.com
Black -- in orange -- makes a brief appearance around sixteen seconds into the clip which noticeably pays homage to the Friday video.
Perry's full music video will be released on Tuesday, June 14.
Friday was officially released in March, 2011, and sold 40,000 downloads in its first week. It peaked on the Billboard Hot 100 chart at number 58.
The video has received more than 161 million views on YouTube, with nearly 440,000 'likes' and more than 3 million 'dislikes'.