Exclusive
Twilight Hunk Getting Ready For private Meet And Greet With Fans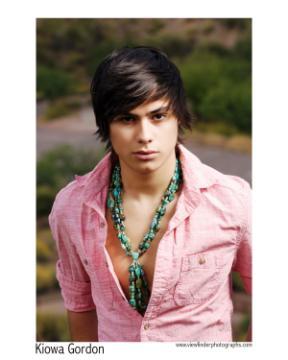 Better watch out Taylor Laughter and Robert Pattinson -- there is a hot and sexy Werewolf snapping at your heels!
Hunky Native American actor Kiowa Gordon has just completed his third Twilght movie, playing one of the infamous wolf pack, and RadarOnline.com has learned his dashing good looks are getting him loads of attention.
Gordon, the 21 year-old heart throb who plays werewolf Embry Call in the hit franchise, will be making some of his fans very happy this Friday when he appears for a meet and greet at a private location.
Article continues below advertisement
The spot is apparently secret and being highly guarded due to security concerns, but RadarOnline.com has discovered the location will be somewhere in New York`s Times Square and it will happen at 3pm Eastern.
The Berlin-born actor is used to being in a pack, having being born the 7th of 8 siblings -- so the crowds will be a breeze to handle.
When RadarOnline.com contacted his agent at Central Entertainment Group (CEG) they would neither confirm nor deny the event. But oddly enough CEG's offices are located in Times Square, New York.....
Go figure!
RELATED STORIES: