Exclusive
Tila Tequila Admits To Eating Disorder: 'But It's Not To Stay Skinny!'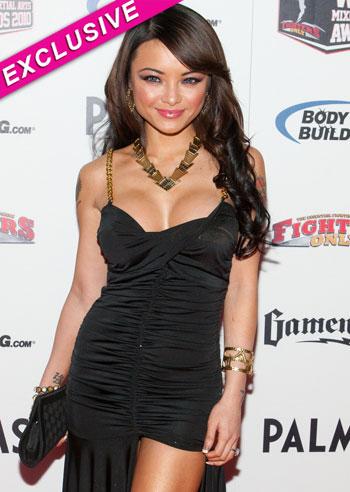 Radar Staff Reporter
Tila Tequila is a naturally petite girl, but the pint-sized star has exclusively admitted to RadarOnline.com that she has an eating disorder.
Amid a slew of Hollywood starlets grasping to maintain an underweight figure because of the pressures of the industry, Tila says her eating disorder isn't an effort to stay skinny and she actually wants to gain weight.
"I too, have a eating disorder. But not because I want to be skinny, but because I want to gain weight and can't," Tila told RadarOnline.com in an exclusive interview.
Article continues below advertisement
"When I'm happy and healthy and stress free, I eat better and maintain a healthy weight and my body stays in great shape and my face is fuller and plump. It looks good on me. However, lately, I have lost a lot of weight and am now down to only 87 pounds."
On Tila's 4'11" frame, that puts her slightly below a healthy weight.
"I try not to wear dresses that show too much because you can see my rib cage showing. It's disgusting!" Tila said.
"I've battled with this eating disorder my whole life... I put pressure on myself to constantly eat, but once I put pressure on myself, that's when eating is no longer a 'natural' thing to do for me and ironically becomes the opposite. I then lose my appetite and lose my weight."
Tila, 29, tells RadarOnline.com that because of her busy schedule she's doing the best she can to pack on the pounds using weight-gaining drinks.
"My body makes me feel un-sexy and self-conscious about myself and that is also the pressure to look good in Hollywood," Tila said.
"I want to gain weight but it's so hard for me.
RELATED STORIES: