Selena Gomez Being Tested At Hostpital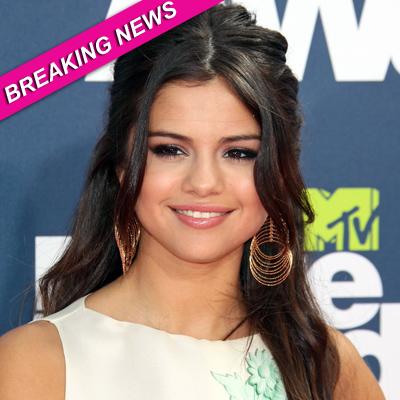 Did Selena Gomez catch a bad case of Bieber Fever?
Justin Bieber's main squeeze was rushed to the hospital Thursday night after her appearance on The Tonight Show, and RadarOnline.com has learned the actress was kept overnight for testing.
"Last night after Selena's appearance on The Tonight Show she wasn't feeling well and was taken to the hospital," Gomez's rep, Jill Fritzo, told RadarOnline.com on Friday morning.
Article continues below advertisement
"She is currently undergoing routine tests."
Gomez told Jay Leno on Thursday night — just before falling ill — that her boyfriend Bieber "passed the test" with her mom.
Bieber, 17 and Gomez, 18, have been seen out and about in recent weeks, from taking in an NBA Finals game in Dallas, going to visit his family in Canada, to some serious PDA on the shores of Hawaii.
Gomez was supposed to make an appearance Friday afternoon in Santa Monica, CA. for her new role in Monte Carlo, but she's cancelled.