Rebecca Black's 'Friday' Music Video Pulled Off YouTube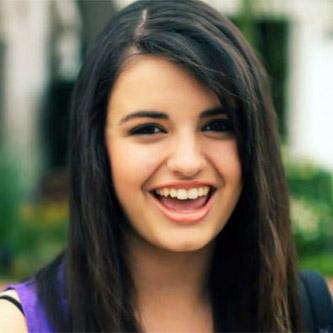 by RadarOnline.com Staff
So much for playing that catchy song Friday to get us into the mood for the weekend.
Rebecca Black's notorious Friday music video was pulled off YouTube on Thursday.
"This video is no longer available due to a copyright claim by Rebecca Black. Sorry about that" is what you'll read when you click on the link.
The website NME.com reports that the video was pulled in a dispute with Ark Music, which wrote the track's music.
Article continues below advertisement
Prior to it being pulled, the video had more than 167 million views since it first hit YouTube this past February.
Some critics and viewers have called the tune "the worst song ever," and Black, a 13-year-old from Anaheim, CA., even received death threats after its release.
Black makes a cameo in Katy Perry's campy new music video, Last Friday Night.
At least we still have The Bangles' Manic Monday.
RELATED STORIES: