Exclusive
Octo-Mom Behind In Rent AGAIN; House Going Into Foreclosure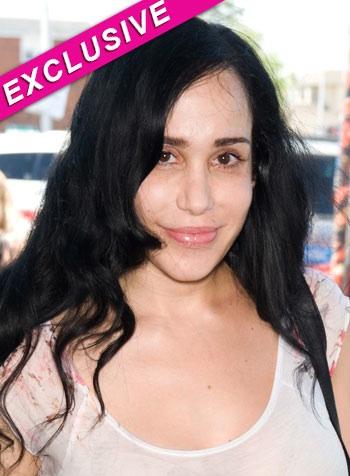 Article continues below advertisement
"The bank has been calling me and they're telling me that we're behind in the payments and if we don't pay by today, they're going to move forward with the foreclosure."
As RadarOnline.com previously reported, Haddadin started proceedings against Suleman to evict her from the La Habra, Calif. home in April 2011, but before the process could be finished the bank decided to go ahead with foreclosure.
"She's giving me bad credit because the house is in my name," Haddadin said. "I've been building up my credit all my life and after all that, this is what I get. I'm very disappointed."
Haddadin told RadarOnline.com that he's been trying to reach Suleman or her father, Ed Doud, about the rent but he's been unable to reach anybody - and will subsequently be filing a lawsuit in the upcoming weeks.
Article continues below advertisement
"I've been calling everybody and nobody is picking up the phone or giving me any information or answers. I have no choice but to file a lawsuit against Nadya sometime this week or next week," Haddadid said.
"After two and a half years, I've been helping to accommodate her and keep a roof over the children's heads and after all that, this is what they do to me."
RELATED STORIES: