Exclusive
Octo-Mom Fertility Doctor Has Medical License Revoked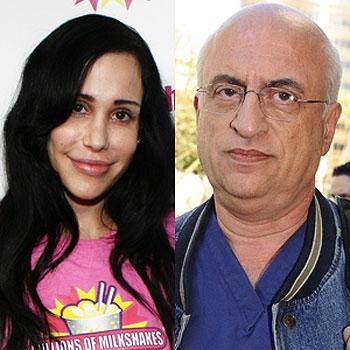 Octo-mom, Nadya Suleman's fertility doctor, Dr. Michael Kamrava has had his medical license revoked, RadarOnline.com can report.
A panel ruled Wednesday that Kamrava "did not did not exercise sound judgment" when he implanted Suleman with 12 embryos, resulting in the live birth of eight children in January 2009.
Kamrava's license will be revoked effective on July 1, 2011.
In addition, the medical board found that Kamrava was also negligent in his care of two other patients - a 48-year-old woman who had complications after becoming pregnant with quadruplets, and a 42-year-old that got ovarian cancer after going through with fertility treatments.
Article continues below advertisement