Michael Lohan Jr. Visits Sister Lindsay In Venice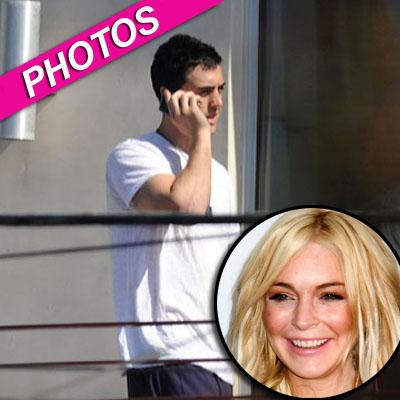 Lindsay Lohan's younger brother Michael was spotted at her Venice Beach home on Monday, chatting on his cell phone.
The namesake of his controversial father wore a white shirt and navy bottoms as he engaged in a conversation.
As for his sister, the Mean Girls star is currently on the tail end of serving her 35-days house arrest sentence. She's also been ordered to complete 480 hours of community service, expected to be divided between a women's center and a morgue.
Article continues below advertisement