LIVE STREAM: Testimony Resumes In Casey Anthony Trial With Forensic Expert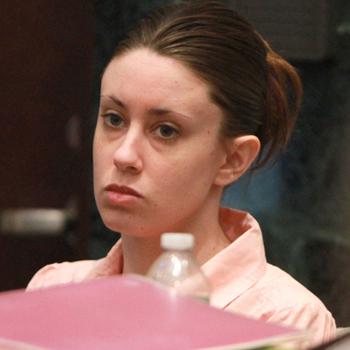 by RadarOnline.com Staff
A half-day Saturday session in the Casey Anthony murder trial began with compelling testimony from forensic entomology expert Dr. Neal Haskell.
Like a scene out of CSI: Crime Scene Investigation, Dr. Haskell described the bugs he found in and around the remains of little Caylee Anthony, Casey's daughter.
Dr. Haskell, of St. Joseph's College in Indiana, testified to the discovery of flies found in the trunk of Casey's car, flies that are consistent with decomposition.
Article continues below advertisement
He estimated that a decomposing body had been in the trunk three to five days.
Dr. Haskell also estimated that when Casey's body was discovered months later, it had been at that scene for "many, many months."
Several jurors looked directly at Casey during that part of Dr. Haskell's testimony.
Casey Anthony is charged with first degree murder in the death of her two-year-old daughter. She faces the death penalty if convicted.